Moments of Kindness. Meaningful Connections
Be Kind Apparel is a clothing brand focused on moments of kindness that create meaningful connections.
The everyday interactions, those little check-ins with one another, those opportunities to help where we can. A simple smile, an encouraging word to make us all feel more connected.
About Us
Be Kind Apparel is a family run, Cork based leisurewear clothing brand. We were inspired by a very simple idea, imagine if the brand we wore reflected our values? We wanted to design a clothing brand that reflects the kindness that exists all around us. We offer premium, organic products that are ethically and sustainably sourced and only work with suppliers that reflect these values. We've created a fun brand with a simple message, let's wear clothing that's kind to the planet, kind to those who make the product and encourages us all to be kind to one another. 
Supporting Local Charities
Be Kind is committed to supporting local charities with 5% of all profits going to worthy causes. To date we have supported Saint Vincent De Paul, Barnardos, Cork Simon Community and Pieta House.
Be Kind in the Community
We are determined to make a meaningful impact in local communities. We are always coming up with creative ideas to spread a little kindness.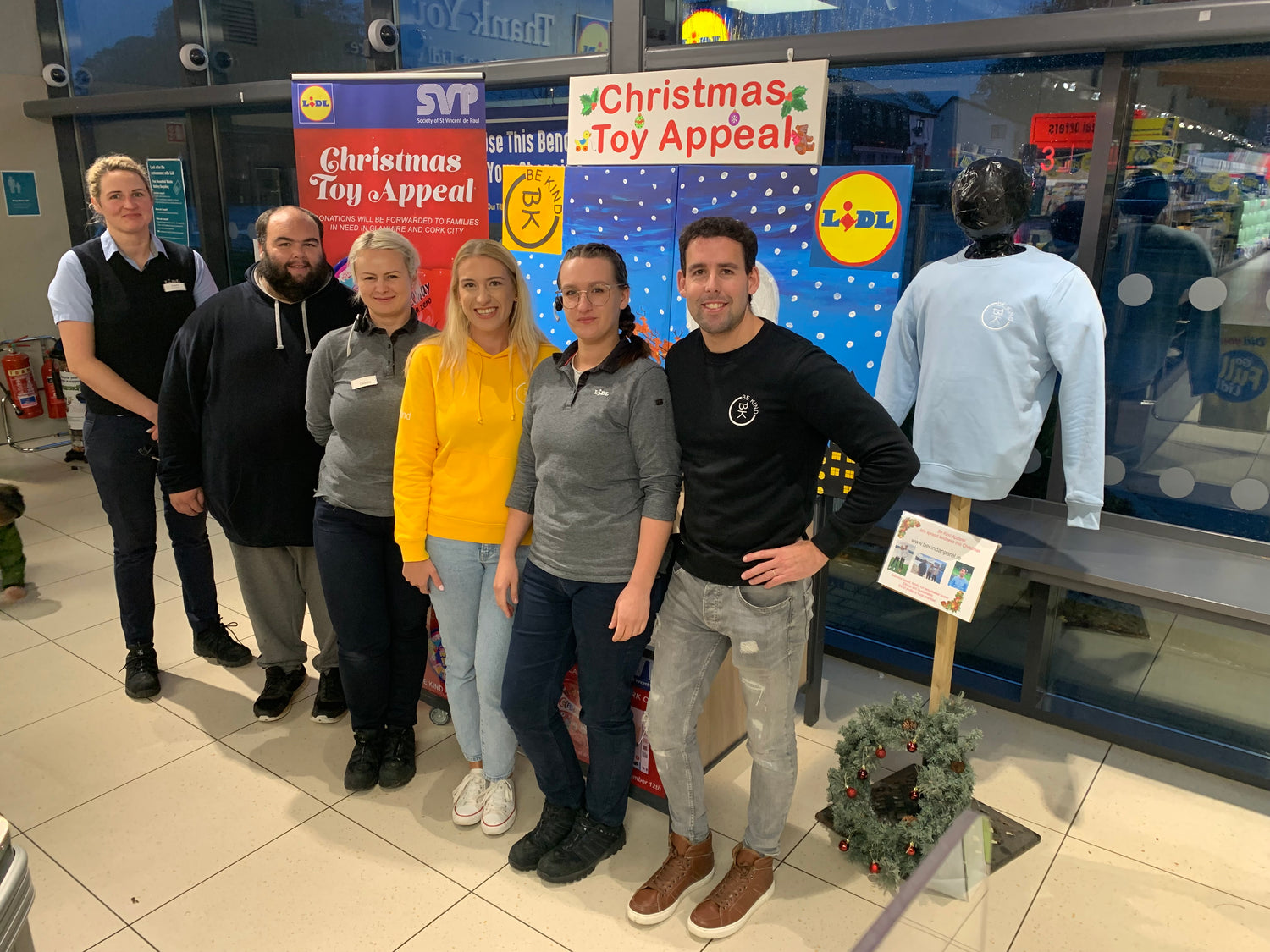 Annual Christmas Toy Appeal
We run an annual Saint Vincent De Paul Toy Appeal, in partnership with Lidl Glanmire. The appeal is all about getting toys to families that might not get them otherwise and is something the Be Kind team is extremely passionate about.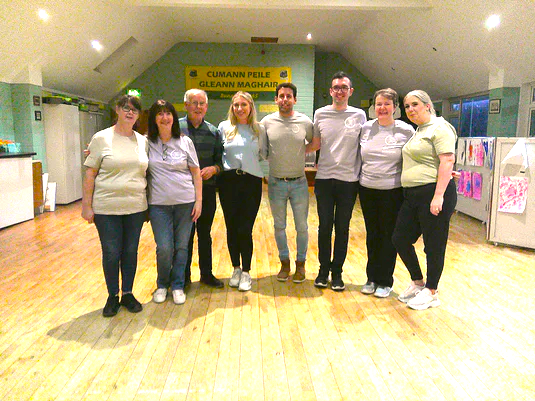 Bespoke, customised Be Kind Apparel
We collaborate with local organisations and clubs to spread the message of "connections through kindness". We provide bespoke Be Kind branded apparel to meet large and small order quantities.